How to change iPhone iOS 4.3 Personal Hotspot SSID name
Date published: 4-Mar-2011
---
Tips
iOS
---
Great! iOS 4.3 is out with this new Personal Hotspot thing which enable you to share your iPhone internet connection via Wifi, to devices around you. Something some Android versions and MIFy could do it for some time now.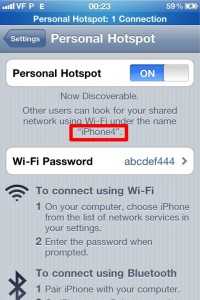 As usual with Apple it's really easy to use, as to just turn it on the from the Settings app, Personal Hotspot menu.
It will start sharing your internet connection with a given password via Wifi and USB at the same time, if you have the iPhone connected to your Mac. There's also a 3rd option to share it via Bluetooth only, as well.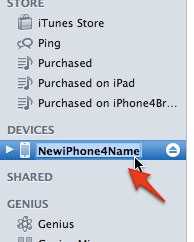 Although very easy to use, you can't change the Wifi name SSID, at least on the phone (bummer..). This name is taken from your iPhone name in iTunes.
So my tip, in order to rename your Wifi SSID you need to change your iPhone Name on iTunes. Just take a look at the screenshot on the left.
Easy, now your Personal Hotspot Wifi name is renamed to whatever you want.